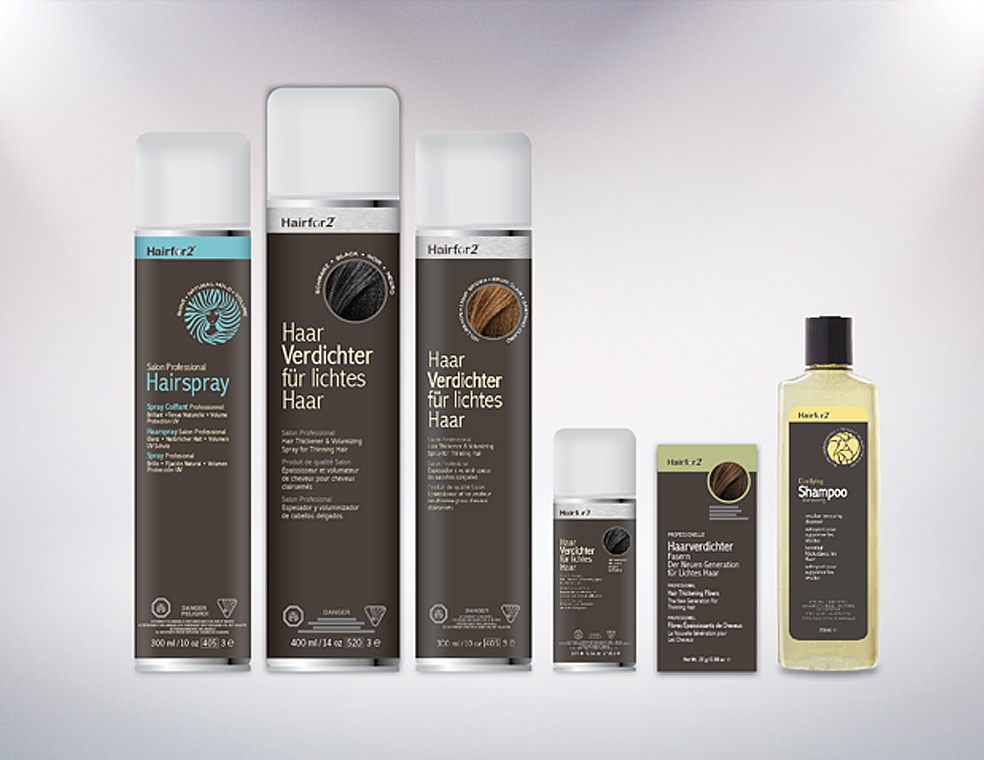 Thicker, Managable, Radiant Hair
Hairfor2 is a water-resistant, colored Hair thickener for Men and Women with hair loss, thinning hair and bald spots.
With the advantage of years in research and development Hairfor2 has been carefully designed so that the microscopic Hairfor2-Hairparticles strongly attach and fuse themselves to the remaining hair strains; these microscopic Hairfor2-Hairparticles are also water-resistant. Hairfor2 provides a powerful, full head of hair in just a few minutes.
Hairfor2 has been tested in clinics worldwide and is recommended by plastic surgeons even after hair transplants. Hairfor2 is even used by makeup artists from the film and stage industry. Even under intense studio lighting Hairfor2 cannot be distinguished from your real hair by the naked eye, even from nearby.


Moisture/Perspiration Resistant